Our Company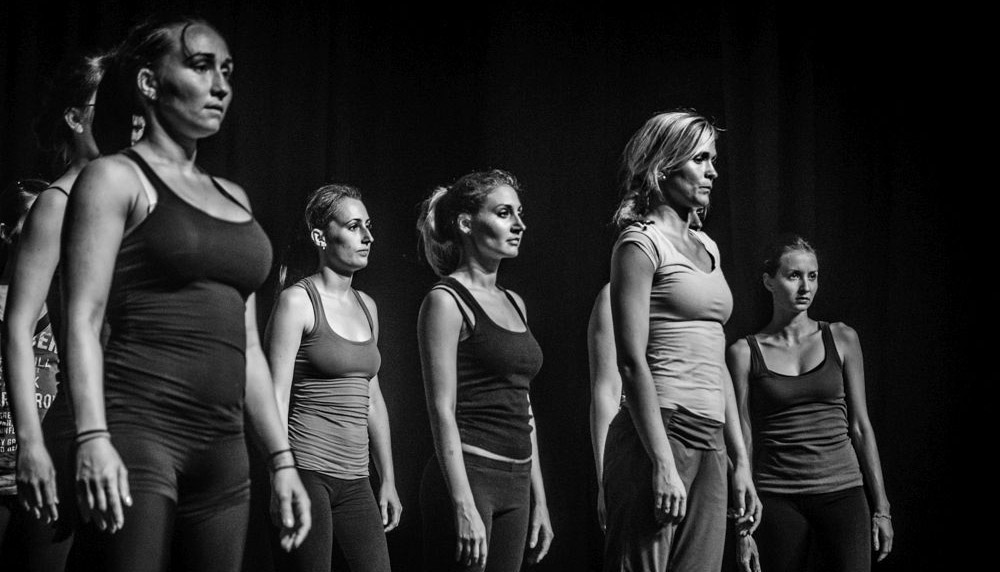 The leader of the Modern Dance-Play Studio, Ibolya Holb and her dancers have always been concerned with the question of initiatives to theatrical and dance arts since its foundations. Ibolya Holb was making experiments with only 7 girls in 1989, created music and dance productions and later she gradually built up the strcuture of the studio. When the Studio moved into its permanent location, it had approximately 100 dancers belonging to different age groups. In 1992 there was already a company of 14 people within the Studio which was named as Dance Theatre and within the same year the coreography entitled 'Night Art Exibition' was created as a summary of the experiments.

The first introduction was made at the Festival of Amateur Dance Schools and Groups with the performance of 'Night Art Exibition' in 1992 which appeared in the II. Review of Contemporary Dance Theatre.
The members of the Studio at that time did not possess any dance related knowledge in the classical sense but they were open and creative who were eager to try out new things and artistic opportunities. In the last 25 years numerous performances have been created in the area of dance theatre and movement theatre; the members have been replaced with new ones and today the Studio raises and develops its own company members so they have substantial and widespread technical knowledge and experience in dance. In addition, during their years in the Studio our dancers can get acquianted with basic trends in the modern-contemporary dance theatre with their unique composition and variational possibilities within one coreography. Imagination, creativity and conscious composition, emotional involvement, inner attunement and the characteristics of movement and physical theatre take significant part in our performances.
The Studio's structure of rising generation consists of 4 age groups and a complex education divided into different knowledge levels, taking part in national and international competitions as well as creative work for theatrical performances
Ibolya Holb, the coreographer and leader of the Studio has been given 2 state awards – Creater Award of Csokonai Vitéz Mihály and the Hungarian Silver Cross of Merit – in the last few years.